Welcome to Coast, the all in one workspace for businesses to do work, your way. We strive to have our users easily understand and utilize all the different features on Coast. We have put together a collection of resources to help you on your new journey with Coast.
Starting on Coast is as easy as a few simple steps to get you started.
To learn how to create a new business on Coast, click here!
Do you have a new employee or just starting on Coast? Adding a new team member is simple with Coast, and has many different options in the ways in which you can invite new members. Coast makes it easy for both you and your team members to join Coast.
How to get started with Users on Coast: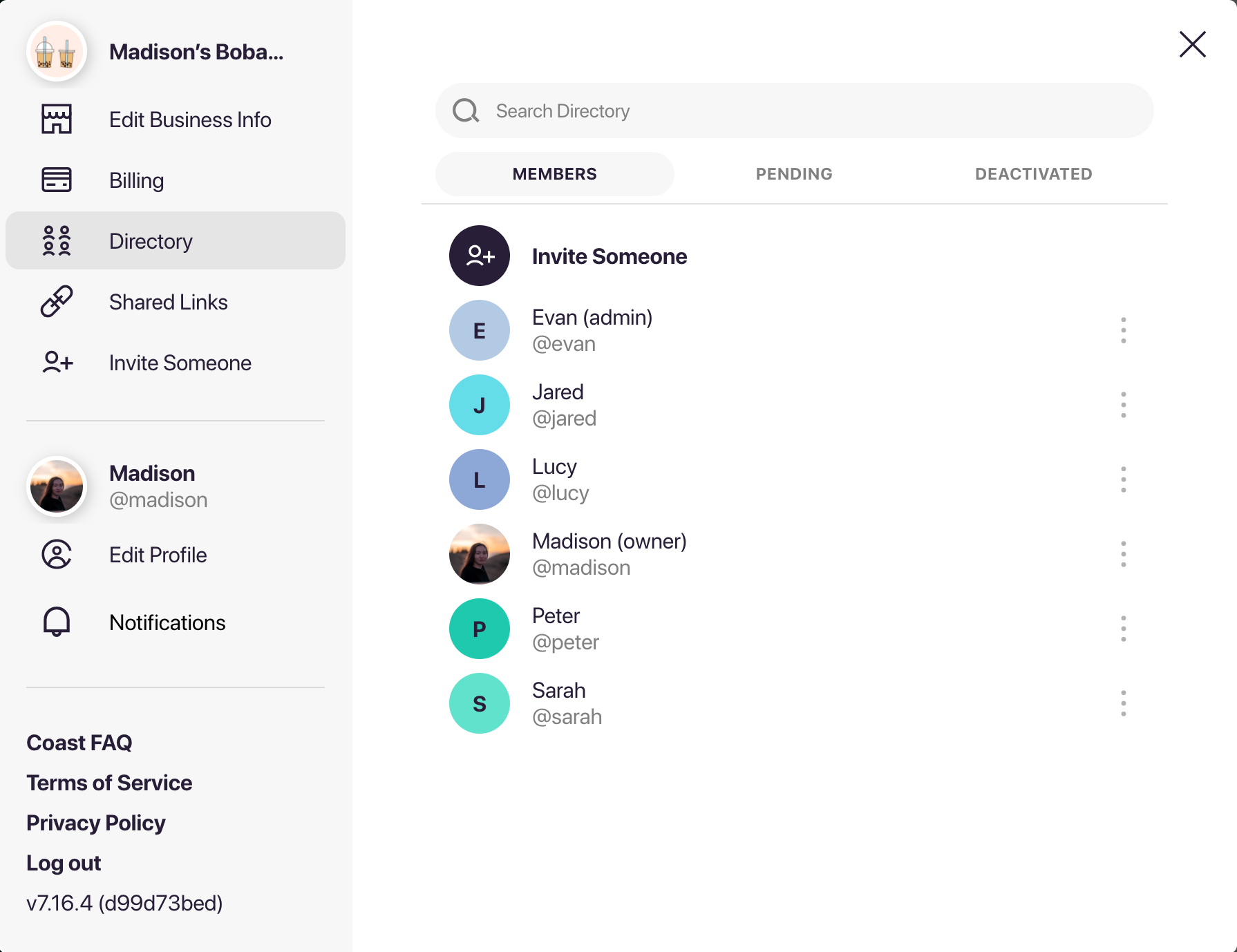 Coast's messaging capabilities are one of its main features loved by users. With the flexibility to make as many different chat groups as you need, as well as having one on one direct messaging, Coast acts as an easy & organized way to communicate with staff.
How to get started with Messaging on Coast:

Throw away that old clipboard checklist. From just a few taps on your screen, the task feature on Coast allows you to assign, delegate, set due dates, reminders, and repeating tasks all for your staff members within chat rooms. Coast makes it even easier to appoint and keep track of the completed tasks.
How to get started with Tasks on Coast: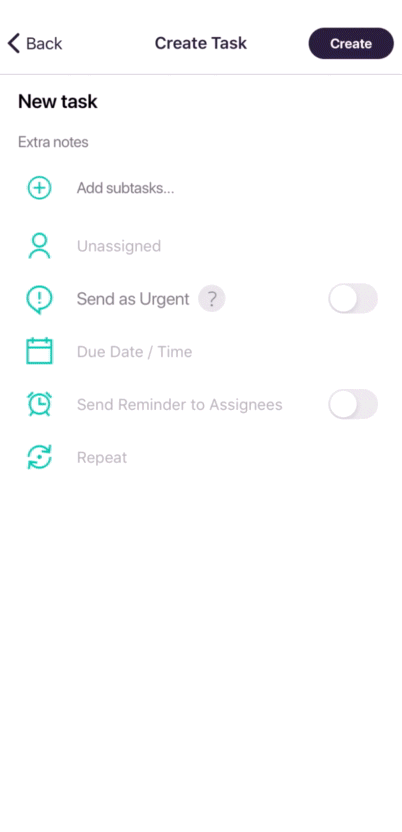 One of our user's favorite features of Coast is the Shift Swap tool. Through Coast, your staff can easily communicate shift swap needs and find other staff to exchange shifts with. Admins and Owners of your business on Coast have the ability to approve or deny these requests. Takes the hassle of finding shift swaps from the staff and managers to Coast.
How to use Shift Swaps on Coast: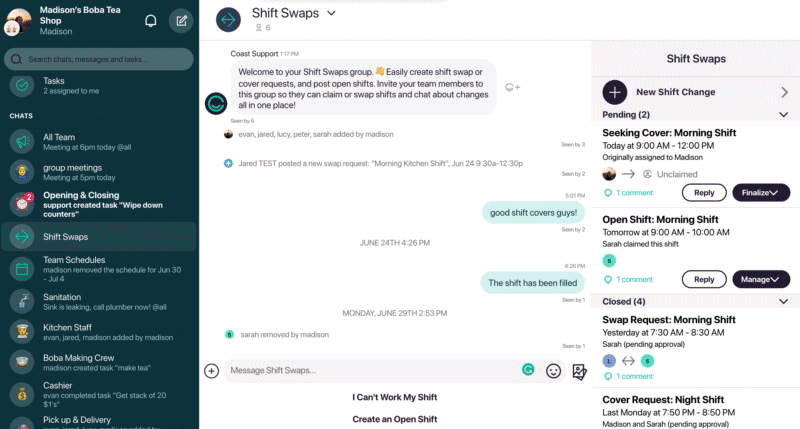 Within Coast, you also have the ability to upload your schedule to Coast for all your staff to see, comment on, and stay informed. Schedules can either be uploaded from your camera roll on your phone/downloads from your desktop or can be taken with your camera on your mobile.
How to use Schedules on Coast: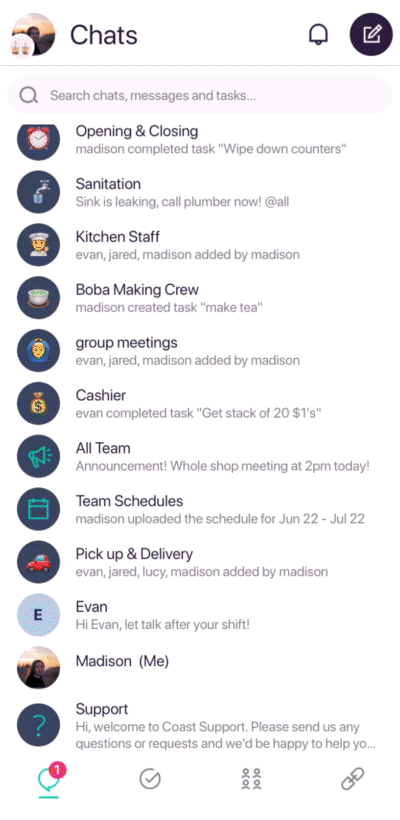 Other Questions?
On the Coast App, on both mobile and desktop, if you have any questions that you are confused about or cannot find an answer to on the help center, please reach out to the support channel. Or as you are scrolling through the help center using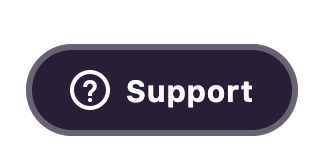 , where we can help answer your questions. We care about your success on the Coast app.